Healthy Gluten Free Dessert Recipes Made From Scratch


Our gluten free dessert recipes page covers nine masterfully perfected treats.  We've spent the last five years making sure our visitors have alternatives other than just the high glycemic desserts you see in stores.


That's where The Healthy Diet Paradise separates itself from mainstream America.  Not only are our desserts gluten free, they're sugar free.  This is a tall order.
There are gluten free stores popping up all over the place. Store bought gluten free items are chock full of high glycemic sugar and flour products.  These gluten free foods still cause diabetes and other very serious issues that create debilitating illnesses.
In stores across America, food suppliers are creating the same problems with their high glycemic flours and grains. We avoid processed foods at every turn.   

We show you step by step how to cook to avoid the shocking health complications that come from eating wheat-based foods.
Gluten Free Dessert Recipes List
This zucchini bread recipe below is highly requested in our family.  This recipe can be used for the holidays or any special occasion.  In the picture below, we used garbanzo bean flour.  We've also combined garbanzo bean (chickpea) flour and gotten excellent results.  We use xylitol and coconut sugar, but you can use any healthy sweetener that's available.

Watch our zucchini bread recipe video here.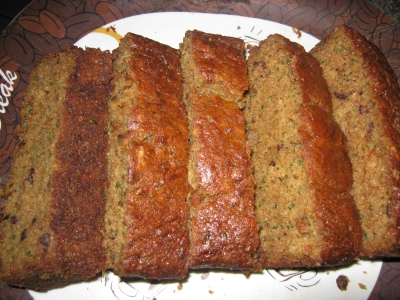 Our recipe for gluten free chocolate brownies is made with garbanzo bean flour.  This recipe needs a lot of xylitol to sweeten the natural 100% bitter cacao bars that we use. Xylitol can cause lax stools, so we mix coconut sugar into this recipe to lessen the effects of the xylitol.  

Xylitol is a 100% natural sweetener, and we use it often in our gluten free dessert recipes.  Click here to learn the science, history and use recommendations for xylitol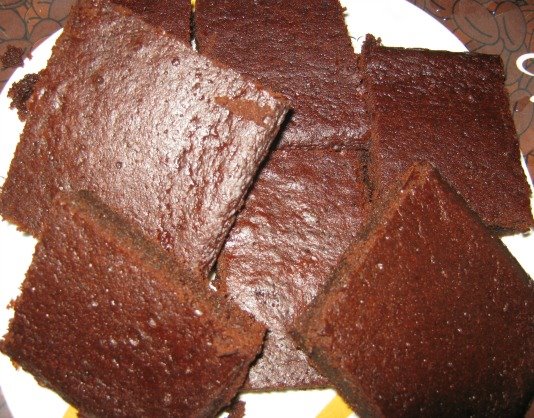 Gluten Free Oatmeal Cookie Recipe
For most of our gluten free dessert recipes, we use soy flour, but not all of them.  For these oatmeal cookies, we strictly use soy flour.  When we first started making these, we did not have a substitute for brown sugar, which makes these cookies chewy.  We use grated orange peel to create the texture that brown sugar gives.  You can also use organic coconut palm sugar to give these cookies a gorgeous chewy texture.
Click here for our oatmeal cookies recipe video.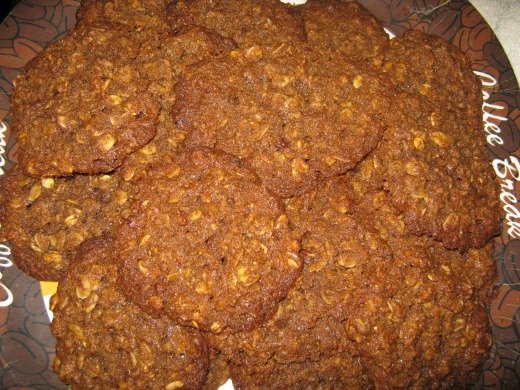 Gluten Free Banana Walnut Bread Recipe


Our gluten free banana walnut bread has been perfected after several years of trial and error.  We use soy flour, organic eggs, cinnamon, nutmeg and vanilla and butter. When this is baking, the smell is just astonishing.  

Remember that fat from butter is an essential nutrient that your body desperately needs.  Click here to learn about the health benefits of fat.

As you can see from the picture below, the texture is firm, and it's crunchy around the edges.  Make sure you spread natural butter to prevent the bread from sticking.  The butter makes this bread taste wonderful.  

This banana bread recipe is simple, easy, and a wonderful addition to your arsenal of gluten free dessert recipes.

Click here for the video version of our banana bread.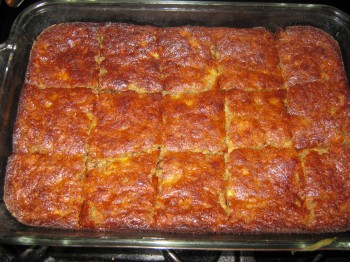 When peaches are in season, you can use this delicious recipe.  This gluten free dessert used ground oat flour.   You can experiment with soy or garbanzo bean flour.

There are two very distinct steps to making this peach cobbler.  Be careful to follow the steps to make sure it comes out perfect.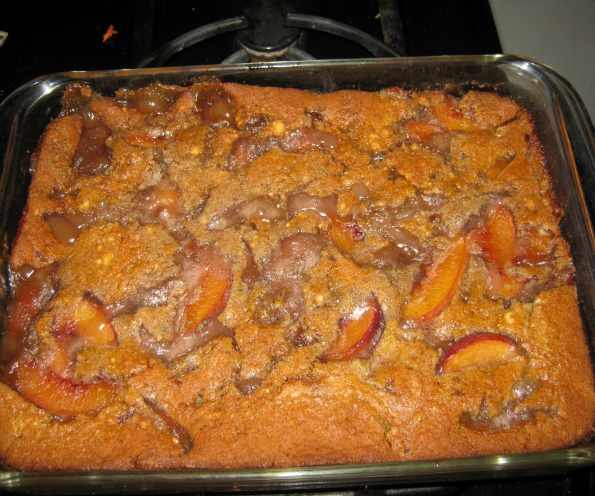 This buckwheat banana bread recipe was donated by one of our visitors.  As you can see from the picture below, the texture for this buckwheat flour banana bread is firm with a great texture. Buckwheat is a tremendous super food, and it has all nine essential amino acids which is great for vegetarians.  Buckwheat flour is an excellent alternative to soy or garbanzo bean flour.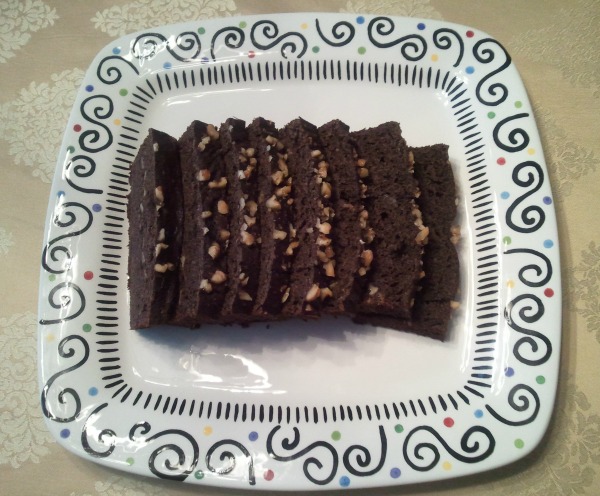 Look at the scrumptious picture of our gluten free lemon cake below.  There are two ways you can make this dessert.  You can make an actual cake, or you can make cup cakes.  This lemon cake is presented as a pound cake, and it can be eaten with a side of hot chocolate.  
Click here for our recipe video for this lemon cake recipe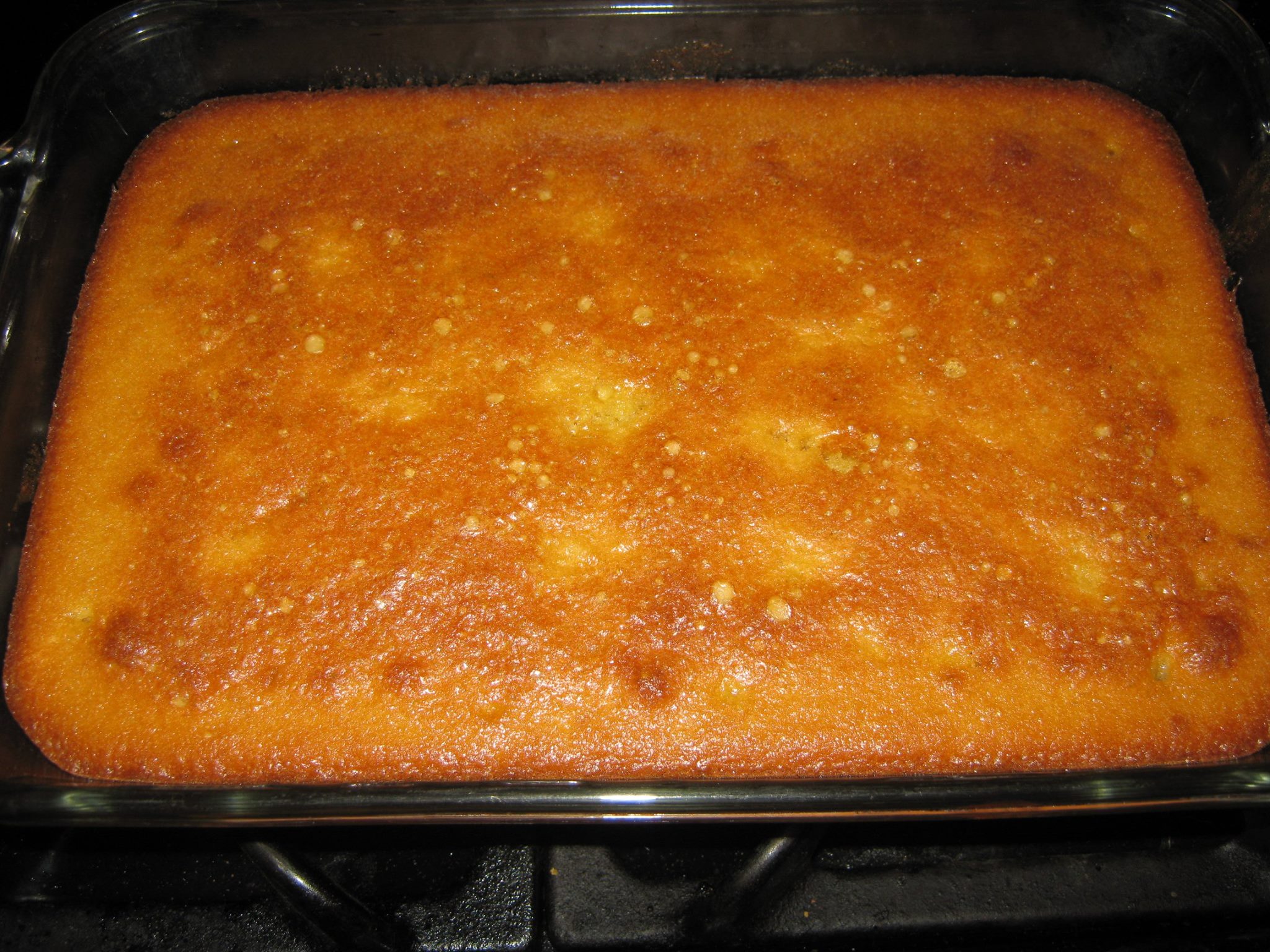 Chocolate Chip Cookies

This gluten free chocolate chips cookies recipe is the most frequently requested by our family.  We use soy flour, coconut palm sugar, pecans and 70% cacao chocolate chips.  They're chewy, rich and soulful.  These healthy chocolate chip cookies will be gone in the blink of an eye.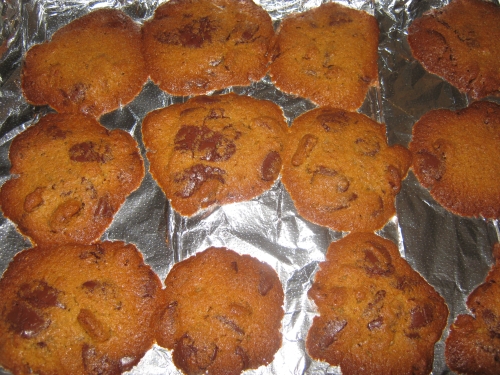 Gluten free, Sugar Free Ice Cream
The only way to know for sure that ice cream is gluten free is to make it yourself.  We show you an extremely easy ice cream recipe that only uses four ingredients.  You don't need any special equipment, and it only takes about 15 minutes to make it.  

Look at the picture below.  This sugar free ice cream is incredibly rich and creamy.  This ice cream is made with rBGST free heavy cream from Trader Joe's.

Take a trip back to the old times and make your own ice cream.  You'll never have to risk your health and well-being again.  Be sure to add this rich ice cream recipe to your gluten free dessert recipes database.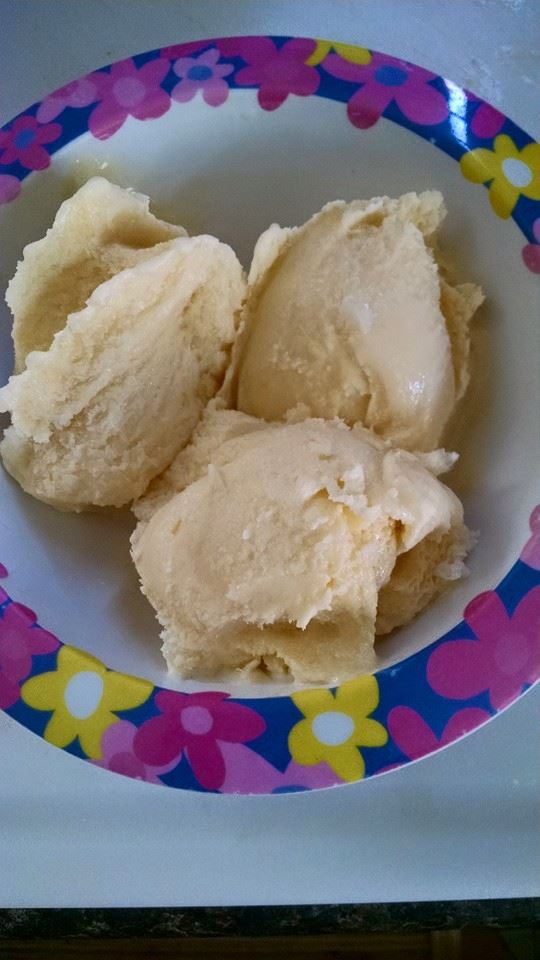 Below, we showcase our gluten-free version of chocolate banana cake. We use 70% dark chocolate throughout the batter, and also for topping. This chocolate banana cake recipe is simple, easy, and incredibly satisfying.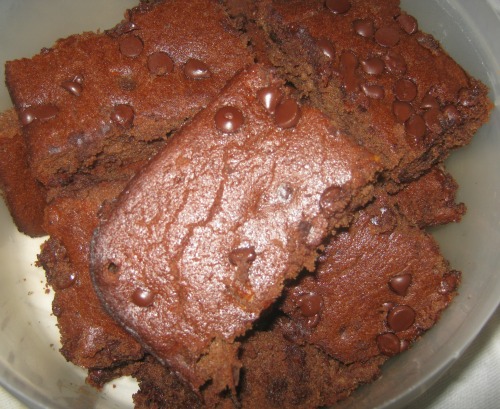 This delicious granola recipe took months to perfect.  I literally tried every concoction known to man to perfect it.  Learn how to make your own granola/cereal.  It's coated with honey, it's crunchy and it tastes incredible.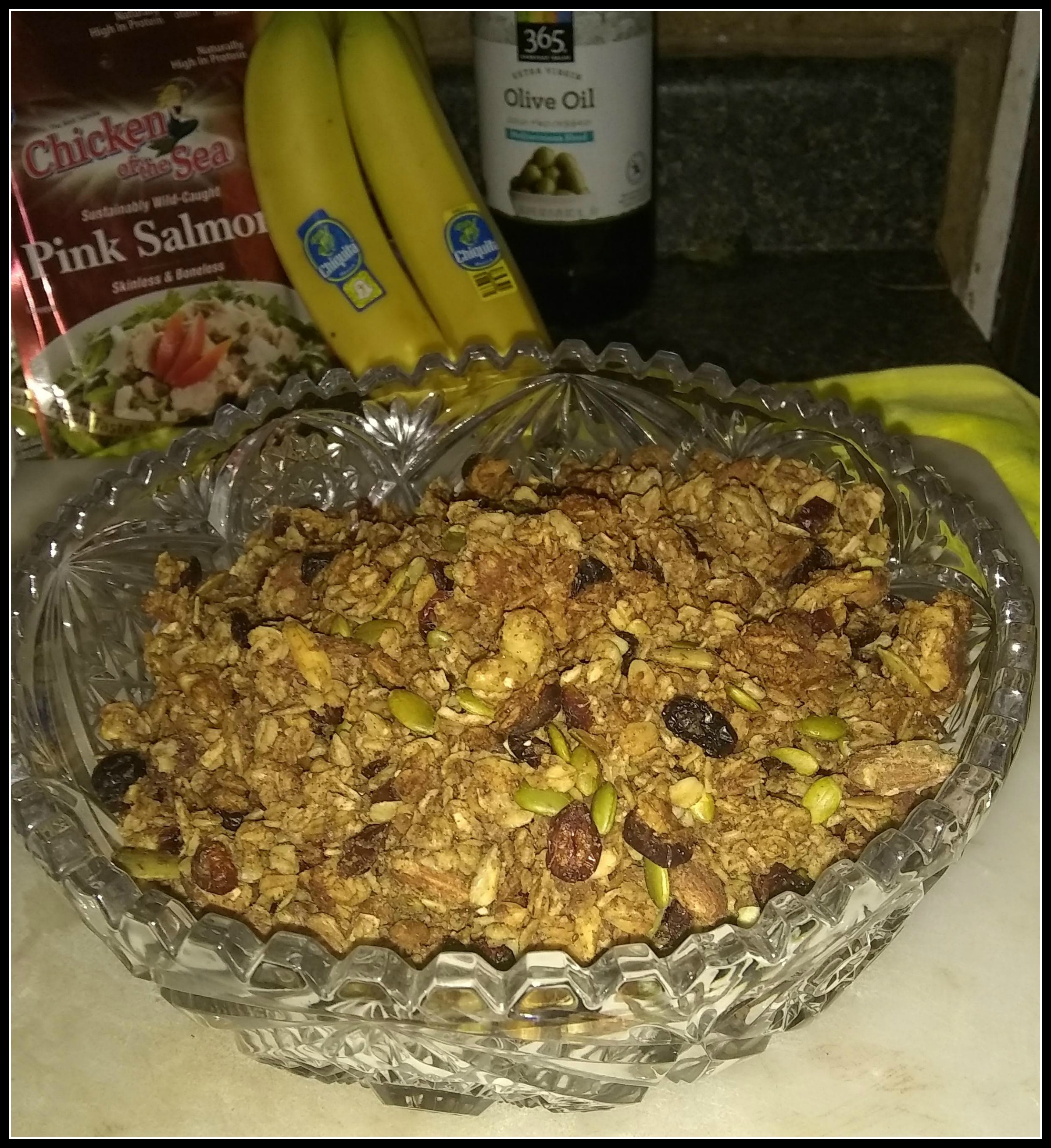 Bonus Recipes!

Click here for a healthy, gluten free hot chocolate recipe!
Click here for our healthy diet recipes page for more gluten free options.
Click here for our gluten free menu page.
The health and diet information at The Healthy Diet Paradise has not been evaluated by the Food and Drug Administration, and is for basic information purposes only. If you have any medical issues or concerns, please contact your health care provider.
© Copyright 2011 - 2020





Sheree Gilkey is a participant in the Amazon Services LLC Associates Program, an affiliate advertising program designed to provide a means for sites to earn advertising fees by advertising and linking to amazon.com