Zucchini Bread Recipe
Moist, Rich, and Simply Divine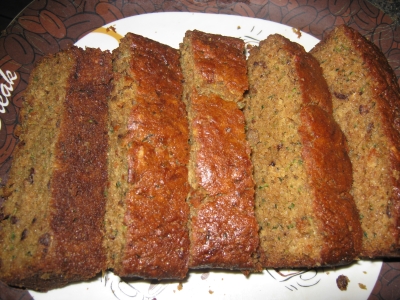 Get ready for the best of our gluten free menu.  This zucchini bread recipe has a soft, supple texture.  When it's been in the oven for about 30 minutes, you're going to smell this healthy, wholesome holiday worthy zucchini bread.  This one is truly my favorite.  You're going to love this one!

For this recipe, you do not have to mix the ingredients in any particular order, but it's best to put the pecans in last.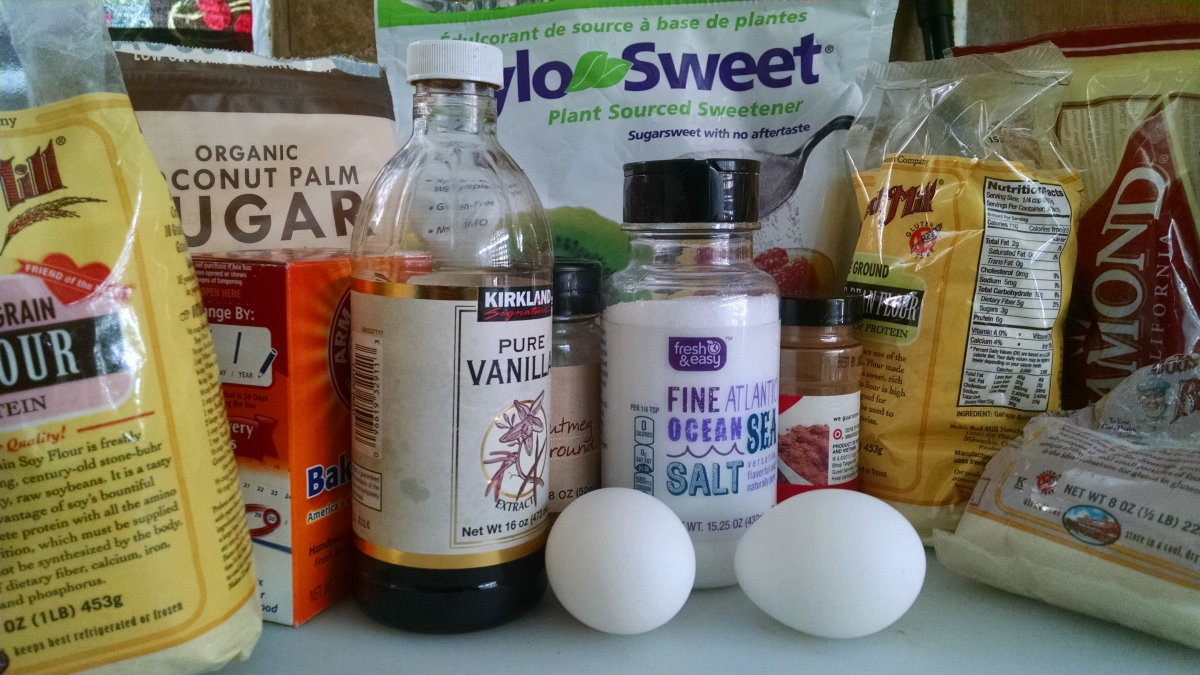 Ingredients For Zucchini Bread Recipe:
2 eggs
1 cup of Xylitol

1 cup of grated zucchini (unpeeled)

1/2 cup extra virgin olive oil
2 tsp real vanilla
1 tsp cinnamon
1/4 cup coconut sugar
1 tsp nutmeg
1 tsp baking soda
1-1/2 cup garbanzo bean flour
1/2 cup chopped pecans

1 tbs mayonnaise

1/4 tsp salt





This is How the Batter Looks When it's Completely Mixed up!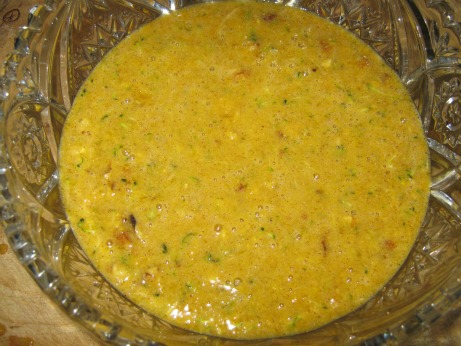 Watch Our Video Version Below!
Directions:
Pre-heat oven to 350

Grease a loaf pan baking dish with butter or olive oil (8 X 4 inch)

First mix together eggs, xylitol, zucchini, mayonnaise, oil, cinnamon, coconut sugar, vanilla, nutmeg, salt, garbanzo bean flour and baking soda.  Add your pecans last.  You may need to break the pecans up into smaller pieces.  For crunchy nuts, place them on top of the batter. 

Bake for 40 to 45 minutes in a greased baking dish until it's golden brown.  You're going to need to  insert a toothpick or a fork when the top splits open.  If the toothpick comes out clean, your gluten-free zucchini bread is done.


Sugar Tips: Please note that we do not use granulated white sugar.  Please use either Xylitol, palm sugar, stevia, or other acceptable low glycemic substitute.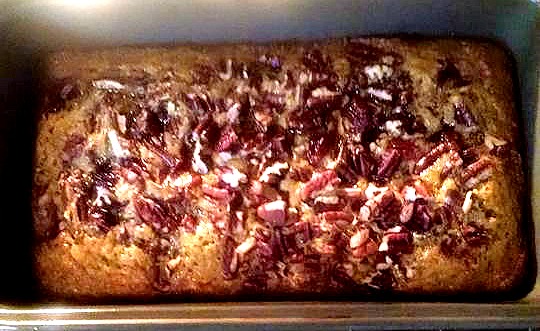 You can use gluten-free baking flour for this gluten-free zucchini bread.  For individuals on our hair loss diet, the gluten-free flour cannot be used. 

We use Bob's Red Mill garbanzo bean flour, and you can see by this picture, it came out perfectly!  This zucchini bread has a very rich, supple texture.  I believe this is because we used olive oil. 

It's nutritious because garbanzo bean flour, eggs, pecans and zucchini are really healthy for you.  So even as a snack or after dinner, you can eat well without the guilt.

This zucchini bread recipe is perfect for the holidays.   This recipe tastes and smells so delicious, it can serve as a stand-alone, gluten-free dessert.  This recipe makes about six large servings.

For more gluten free desserts, try our lemon cake, our fantastic oatmeal cookies, the most flavorful chocolate brownies, chocolate chip cookies, ice cream, and even a yummy peach cobbler!


Click here for information on our gluten free breakfast ideas.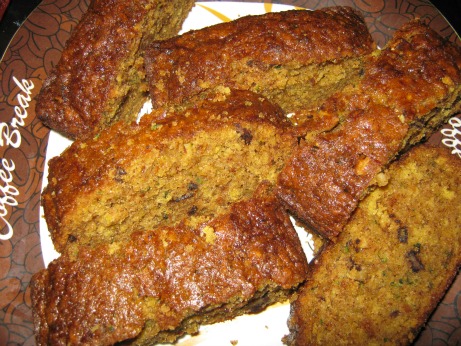 The health and diet information at The Healthy Diet Paradise has not been evaluated by the Food and Drug Administration, and is for basic information purposes only. If you have any medical issues or concerns, please contact your health care provider.
© Copyright 2011 - 2020





Sheree Gilkey is a participant in the Amazon Services LLC Associates Program, an affiliate advertising program designed to provide a means for sites to earn advertising fees by advertising and linking to amazon.com