Xylitol Sweetener for Cooking, Baking, Oral Health & Blood Sugar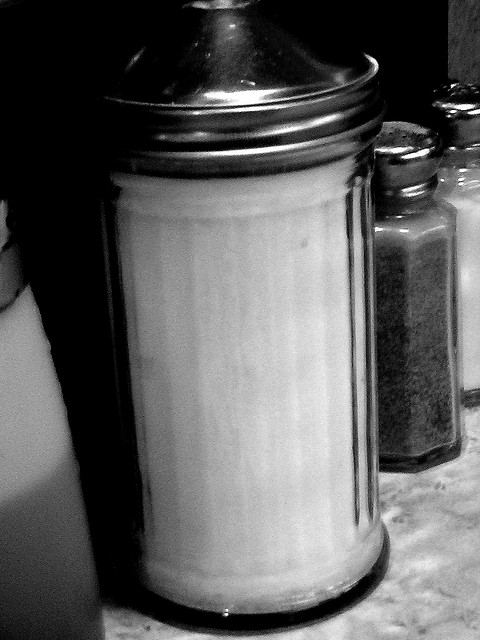 Although xylitol sweetener has been around since 1891, there is still widespread misinformation about this crystalline substance.  There's only one thing wrong with xylitol, and that's its chemical-sounding name. 

When you hear the name Xylitol, it sounds like a corrosive chemical agent.   When I asked our librarian for information on xylitol, she said, "We don't have books on artificial chemical sweeteners."  

At The Healthy Diet Paradise, we recommend the use of xylitol in our recipes.  In our hair loss diet coaching program, one of the most common questions is:  Is xylitol safe?  I believe when my clients hear the name xylitol, they become alarmed because it sounds like a chemical, and for no other reason.

It's true that the name xylitol sounds like a very caustic, dangerous synthetic substance, but it's exactly the contrary.  


Xylitol is a natural sugar alcohol that is produced by your body's metabolism.

Xylitol naturally occurs in fruit, birch, corn, mushrooms, berries and hardwoods.  
Xylitol is found in health food stores.


Advertisement
Xylitol sweetener was first discovered by Emil Herman Fischer and Rudolph Stahel in Germany. 
During WWII, there was a sugar shortage, so there was a massive scramble to produce a substitute sweetener.


In the 1970s, xylitol was mainly used for diabetics.  Around that same time, scientists began to discover the use of xylitol to prevent dental cavities.  Since then, the bulk of research has gone into the study of preventing tooth decay with xylitol gum, spray and mouthwash.


Benefits of Xylitol


Xylitol has been proven in studies to stop cavities.


It is used to treat nasal and throat infections.


Xylitol is used to prevent blood sugar spikes in diabetics.
  
Xylitol is approved by the FDA.


Xylitol is approved by the World Health Organization


According to Dr. Joseph Mercola, the only undesirable side effect of xylitol is its laxative effect when used in excess.   Dr. Mercola states that exhaustive studies could find no other side effects.


Dr. Mercola lists stevia as the number one sweetener, and sugar alcohols like xylitol a close second.  That's saying a whole lot in defense of xylitol, considering how unbelievably strict this physician is.


I trust Dr. Mercola's recommendations.  I've been using xylitol for nearly ten years and have seen very few side effects.  I will continue to use it indefinitely.




Dr. Mercola discusses xylitol benefits in his article. 


There Are Many Xylitol Benefits


There's absolutely no aftertaste.  
The 5-carbon sugar molecule inhibits the growth of oral bacteria.
Xylitol gum reduces streptococcus mutans found in teeth and mouth.

Prevents and/or manages diabetes.

Excellent for weight management.
Disrupts and inhibits bacterial growth in the nose and throat when used as a spray.

Creates re-mineralization in teeth by lowering levels of bacteria.
Prevents blood sugar spikes.

Has natural anti-bacterial properties.
Helps sinus infections.
Boosts immune system.
Only 2.4 calories per gram.
Has 100%  sweetness of sugar. 
Prevents obesity.
Prevents cavities.

Can be used in baking cookies and cakes.

Can be used in home-made ice cream.



Dr. Mercola states in his video below that, "Xylitol is the safest of all of the non sugar substitutes and even has some health benefits." 



Did you know that maltitol, erythritol, and xylitol are the most commonly used types of sugar alcohols?



Xylitol Benefits for Diabetes & Blood Sugar.

Xylitol is a powerful substitute for refined sugar because of its low glycemic index rating.  The glycemic index rates food from 0 to 100.  The higher the rating, the more it raises your blood sugar, which can cause disease. 

Xylitol metabolizes in the body without using insulin because Xylitol has a GI rating index of 7, which is extremely low.  Xylitol is a very important substitute sweetener for diabetics or individuals with insulin resistance.

Click here for more information on the glycemic index.



Advertisement



Buy Xylitol Sweetener Here


Click Here to Buy Xylitol

Xylitol Sweetener for Cooking & Baking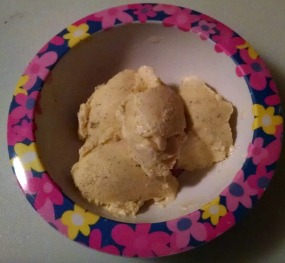 We made home-made ice cream with heavy cream, egg yolks, organic vanilla beans and xylitol.  The taste was surreal.  I'm not kidding.  We were literally jumping up and down, it was so good.   We don't get many sweets, so eating ice cream put us over the edge!


Our chocolate chip cookies, oatmeal cookies, banana bread and zucchini bread recipes use xylitol, and they come out perfectly. 



Xylitol Sweetener for a No Sugar Diet

At The Healthy Diet Paradise, we permanently remove refined sugar.  This act of courage causes many of our visitors to run to sweeteners like xylitol or palm sugar. 

We encourage you to exercise caution when using xylitol.  While there are many health benefits, excessive use of xylitol can cause loose stools.

A great rule of thumb is that a five-pound bag of xylitol sweetener should last for about a year.



Advertisement
The health and diet information at The Healthy Diet Paradise has not been evaluated by the Food and Drug Administration, and is for basic information purposes only. If you have any medical issues or concerns, please contact your health care provider.
© Copyright 2011 - 2020





Sheree Gilkey is a participant in the Amazon Services LLC Associates Program, an affiliate advertising program designed to provide a means for sites to earn advertising fees by advertising and linking to amazon.com