Decadent & Healthy
Chocolate Chip Cookies Recipe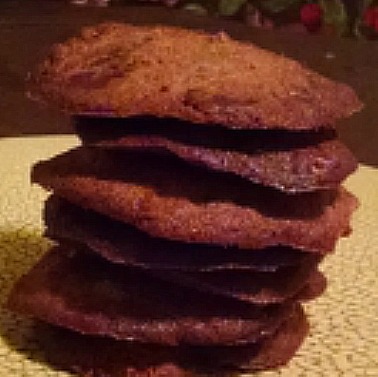 Gluten Free Sugar Free Chocolate Chip Cookie Recipe
These healthy chocolate chip cookies take no longer than regular cookies, and you won't have the health concerns.  They're loaded with fiber and protein and will add tremendously to your healthy diet program.

Our healthy chocolate chip cookies are gluten free because they're made with garbanzo bean flour, not wheat flour.  They're healthy because we don't use refined sugar.  We use organic coconut palm sugar and xylitol.  Xylitol and coconut sugar both have a low glycemic index. 

We're especially concerned with making delicious desserts for the holidays, but these gluten free chocolate chip cookies can be eaten any time of the year. 

The Healthy Diet Paradise has very high standards when we're testing desserts.  For this recipe, we strike a fine balance between healthy cuisine and excellent taste.  Indulging in this treat occasionally will give you the break you deserve.


Your kids will love these.  Make sure you serve them warm and fresh from the oven, with chocolate morsels melting in their mouths.  My daughter compares them to McDonald's cookies.   She is picky beyond belief, and I use her reaction as a litmus test whenever I'm testing new recipes.

When she took her first bite, her eyes became as big as saucers.  She was especially protective of the leftovers, and insisted that no one else gets to eat them but her.

We used two sticks of butter.  Old school nutritional science teaches us that saturated fat is bad for you.  We now know that this science is incorrect.  Your body understands butter.  It does not understand refined flour and sugar.  Also, using butter keeps the GI value low.

Click here to learn about the benefits of fat.

Read Dr. Mercola's article Seven Reasons You Should be Eating More Saturated Fat.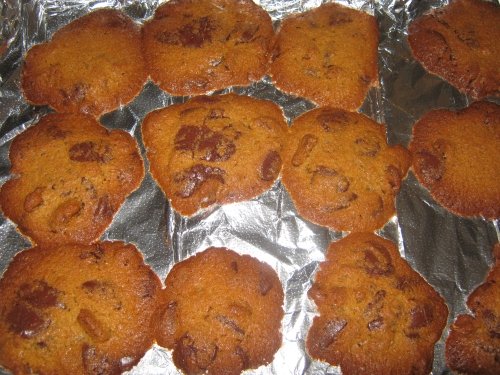 Healthy Chocolate Chip Cookies Ingredients List

Two sticks of softened unsalted butter
1/2 tsp cinnamon

2 tsp natural vanilla
3/4 cup organic coconut palm sugar

One pinch xanthan gum

3/4 cup xylitol

1 tsp baking soda

2-1/4 cups garbanzo bean flour

1 cup pecans or walnuts
10 ounce bag of 70% cacao chips

1/2 tsp salt



Directions:

Combine the butter, eggs and and mix thoroughly with a fork. 

Add xylitol, coconut palm sugar, vanilla, baking soda, nutmeg, cinnamon, salt and xanthan gum and stir well.

Add chocolate chips and mix well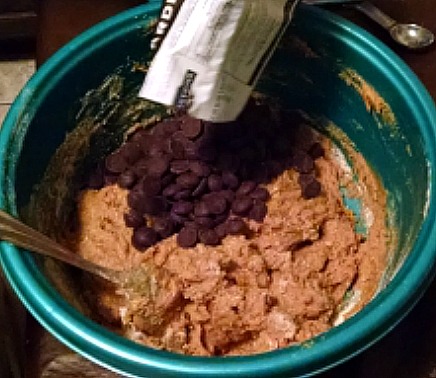 Add pecans or walnuts last and mix carefully.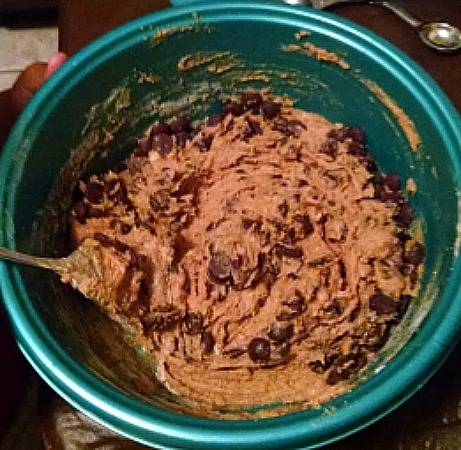 Take a small teaspoon and carefully place your cookies on a cookie sheet.  Make sure to space them well to give them room to expand.

Bake the cookies at 340 for 15 minutes.  Keep checking cookies to make sure they don't burn.

Allow the cookies to cool for five to ten minutes before serving.

This batch made about 30 cookies.  We ate these while they were still warm.  I can't describe in words how good these cookies are.  For people on a sugar free, gluten free diet, these cookies are a godsend. 
You don't have to worry about raising your blood sugar with these delightful healthy chocolate chip cookies. 

If you're not used to working with xylitol, there are a couple of warnings.  It's best to eat these in moderation after a meal. 

Xylitol is not absorbed by your body, and can cause digestive issues if you eat too much of it.  If you wish, you can substitute 100% organic coconut palm sugar for this recipe.



If you love these cookies, you'll love our healthy, gluten free oatmeal cookies.  Click here for the recipe!

Do you love peach cobbler, lemon cake, and zucchini bread?  All of the desserts listed at The Healthy Diet Paradise are sugar and gluten free. 

Click here for more information on a sugar free diet. 

Click here for more information on a gluten free diet.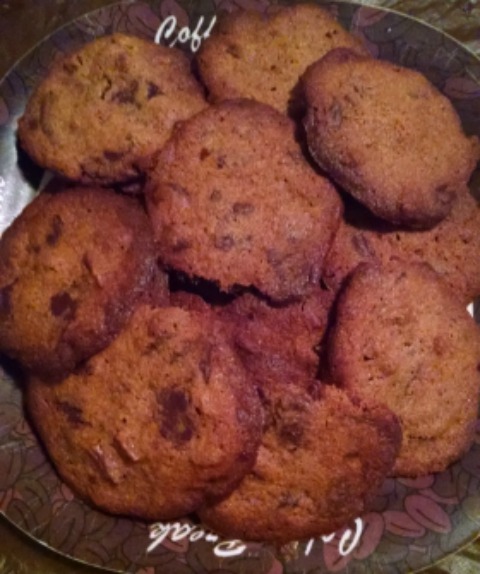 The health and diet information at The Healthy Diet Paradise has not been evaluated by the Food and Drug Administration, and is for basic information purposes only. If you have any medical issues or concerns, please contact your health care provider.
© Copyright 2011 - 2020





Sheree Gilkey is a participant in the Amazon Services LLC Associates Program, an affiliate advertising program designed to provide a means for sites to earn advertising fees by advertising and linking to amazon.com