Carol's Gluten Free Buckwheat Banana Bread Recipe & Photographs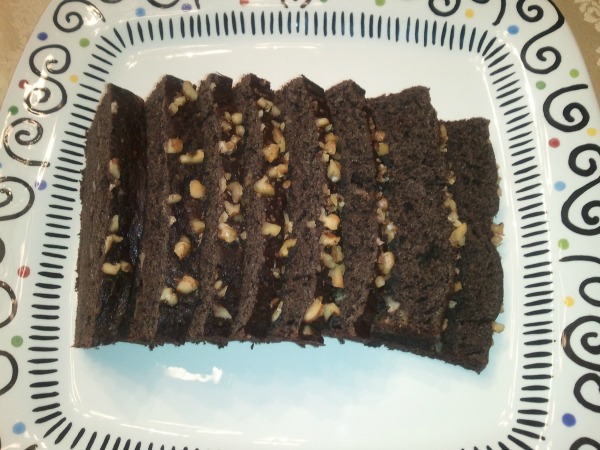 This Tasty Recipe for
Gluten-Free Buckwheat Banana Bread
was Donated by Carol
This buckwheat banana bread is low glycemic, gluten-free and perfect for individuals who are on a special diet, especially the hair loss diet.

Thanks to Sheree Gilkey of The Healthy Diet Paradise.Com, who gave me the idea to modify my Brown Rice Banana Bread and make it into Buckwheat Banana Bread.  It is delicious and wonderful to have as a snack.  Enjoy it in the morning, afternoon or evening with a cup of tea.

Ingredients:

4 medium overripe bananas, the darker the better (and sweeter naturally)
1/2 cup organic coconut palm sugar

1 stick unsalted butter (almost melted)

1 teaspoon pure vanilla extract

1 fresh lemon

2 cups buckwheat flour (Bob's Red Mill)

1 1/2  teaspoons baking soda

1/2 teaspoon sea salt

1 tbs cinnamon

1/2 cup walnuts chopped



Preheat oven to 350.°  In a medium bowl, mash the bananas first then add the sugar and mash again.  Add butter and stir. Beat in eggs and vanilla extract for about a minute with a hand mixer.

Cut lemon in half and squeeze into a separate little bowl. Remove lemon seeds, then add the juice to the wet ingredients and stir.
In a separate bowl, mix buckwheat flour, baking soda, salt and cinnamon. Slowly add the dry ingredients to the wet ingredients and mix on low for a couple of minutes. Mix with a spoon and scrape the batter until everything is blended well.
Note: The lemon and cinnamon can be modified to your taste. You can add more cinnamon and lemon. I have used 1/4 cup of cinnamon and it is delicious.

Grease the bread pan (9" x 5" x 3") with butter or coconut oil. You can either stir all the walnuts into the batter or layer the walnuts in between the batter when pouring it into the pan.

Bake at 350° for about 35-40 minutes and check with a knife or cake tester until it comes out clean. Time may vary depending on the oven.

Let the bread cool for at least an hour before serving.  For faster cooling, place the bread pan on a wooden cutting board for about 10 minutes after removing it from the oven.  And then put it in the refrigerator.  

After the bread is cooled, it is recommended to slice it and store in a glass container in the refrigerator.  It even tastes better the next day!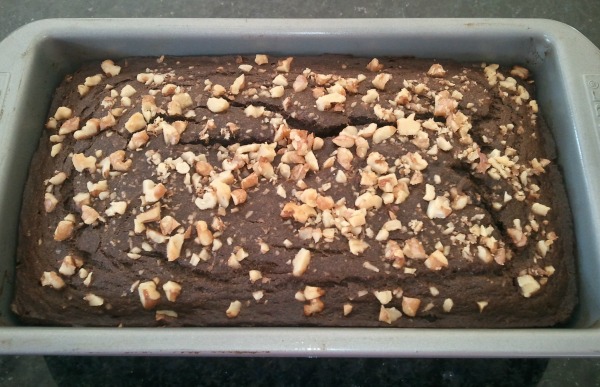 From The Healthy Diet Paradise


Carol, thank you for this recipe.  It looks absolutely wonderful.  The minute I laid eyes on this, my mouth started to water uncontrollably!



The health and diet information at The Healthy Diet Paradise has not been evaluated by the Food and Drug Administration, and is for basic information purposes only. If you have any medical issues or concerns, please contact your health care provider.
© Copyright 2011 - 2020





Sheree Gilkey is a participant in the Amazon Services LLC Associates Program, an affiliate advertising program designed to provide a means for sites to earn advertising fees by advertising and linking to amazon.com