Natural Remedy for Hair Loss:
Learn How to Regrow Thinning Hair Step by Step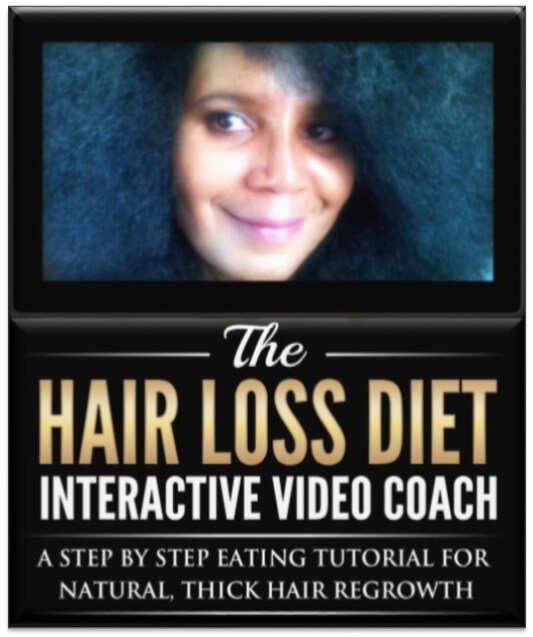 $29.99

Our natural remedy for hair loss is presented as a self-mastery training video course. The Hair Loss Diet Interactive Video Coach guides you step by step through the science of natural hair regrowth that is taught on The Healthy Diet Paradise.com. 

The Hair Loss Diet Interactive Video Coach takes food concepts to their most scientifically fundamental levels and uses them as a powerful treatment for thinning hair.  



The Hair Loss Diet Interactive Video Coach Study Guide
is Free With Your Order
| | |
| --- | --- |
| You will also receive a detailed free 25-page video coach mini guide with your download. The study guide provides links to relevant information, and deeper insights into the hair loss diet. | |
Diet is the Primary Cause of Hair Loss
The American diet has been indicted as the number one cause for hair loss. We've seen the profound effects of diet and hair loss over and over again.  Our hair loss diet support system gets to the underbelly of hair loss by digging for its truest dietary causes.   
 Over the last several years, our Hair Loss Diet Academy has accumulated a massive database of information about the dietary causes of hair loss.  We've taken invaluable feedback from our visitors who've successfully applied our hair loss diet techniques.  

What we've learned, through vigorous testing and feedback, is that diet is the primary cause of hair loss.   

Our hair loss diet provides a vast network of nutrients that work to stimulate lavish, thick hair regrowth.   The hair loss diet intelligently works its way through your body.  It masterfully adjusts your hormones, repairs tissue, shuts off the hair loss gene (methylation), and acts as an anti-androgen.  
Our hair loss diet, bar none, is the most comprehensive, all encompassing natural hair loss treatment.  We are growing by the day, and we want you to be a part of our hair regrowth success stories.  

Our hair growth secrets have evolved from the 
fundamental, unbending laws of nature.  
7 Powerful Hair Loss Diet Concepts


During years of email and telephone coaching, I carefully isolated seven main concepts of the hair loss diet.  Not only are the seven concepts implemented in The Hair Loss Diet Interactive Video Coach, but every single mistake my clients have ever made are introduced into the video.  You will have a huge head start because you're benefiting from years of research and feedback.

Read comment below from our video, The Paleo Diet Versus the Hair Loss Diet; Key Similarities & Differences.

Step by step, The Hair Loss Diet Interactive Video Coach will take you through a guided tour of the hair loss diet and teach you how to regrow abundant, thick, healthy hair.    

Letter Extracted With Permission From Luke
Hi, Sheree!  How are you?  I watched your video with my complete attention and, as you suggested, repeated sections when necessary.  I must say you have done a superb job!  The video is not only easy to understand and very complete, but also fun and entertaining. I could barely realize that an hour and a half was going by and when it finished I wanted it to continue.  You have a very sweet,  gentle and reassuring voice which helps very much.
Luke

Watch The Hair Loss Diet
Interactive Video Coach Preview!

The Hair Loss Diet Interactive Video Coach is a very powerful visual and auditory platform  to learn the hair loss diet.   The Video Coach takes the most complex hair loss diet principles and simplifies them for incredibly easy understanding.  

The first part of the training video walks you through the seven main concepts of the hair loss diet.  Once you fully understand the concepts, we take you through the mall, through LAX International Airport, a buffet, the movies, a bonfire and other social situations.  

Then we show you how to select the correct foods for thick hair growth. In our food combining section, we teach you how to cheat safely and still maintain your gorgeous new growth.

The Video Coach uses graphics, live and still footage and food combining examples. We implement a visual and auditory format to strengthen and enrich your understanding of the hair loss diet.   The Video Coach is the fastest, easiest, and most fun way to learn how to regrow thick hair. You will be well on your way to implementing the vast science of the hair loss diet in a single 90-minute video.   

BONUS:  If you don't understand a concept, you have it right on your computer, smart device or ipad, and you can hit the rewind button.

Letter Extracted With Permission From Dylan
Dear Sheree,

I've been on the diet for two weeks now and I can't tell if I'm crazy or not, but I think I'm seeing minimal results.
I just bought your video and plan on watching the rest of it later today.  I know with the way I've been eating the past three weeks that I already have a head start, so I'm not too worried as of yet. I haven't finished the video yet, but I'm sure I have a bit more to learn. 

Even the past three weeks, my hair does seem to be a bit more thicker, and has more volume.  I just wanted to say thank you for everything you've done.  You're a saint. 

It's a shame doctors and dermatologists these days are too concerned with themselves and getting more money.  They simply can't understand the benefits of curing hair loss the natural way. You've changed lives as I've seen on your website, and I know you'll continue to change more.

Not many people know it   (I know you do) and a lot of people might think it's stupid for guys to get upset about, but hair loss is an extremely depressing emotional roller-coaster that I've battled for the past year, and seeing something like this really just gives me hope.
I think I lucked out 'cause my hair loss isn't nearly as bad as others, but I'm looking forward to the changes that will come in the future.  I'll be in touch with you. Again, you're a saint. 

Please take care and continue to do what you do :-). You've helped me more than you know.

Dylan

Dylan,
Thank you so much for your beautiful words.  I got a little misty-eyed when I read your letter.  I know the devastating effects hair loss has on men's hearts and minds.  When I hear feedback like this, it makes it all worthwhile.  You caught your hair loss in time and began to reverse it early.   You are extremely lucky, and I expect full hair recovery for you. Another thing that's helping you is your incredibly positive frame of mind.  
Hair loss reversal is extremely simple once you understand its causes.  There is no doctor or scientist on this planet that can trigger hair regrowth the way natural food does.  It's my belief that doctors don't pursue natural cures for hair loss because there's literally no money in it.  And they don't teach it in medical school.

Keep pushing ahead.  See this diet all the way through to the end.  The diet has to be adhered to permanently for the rest of your life.

I am so grateful for your feedback.  May I use your letter for the website?   You will help thousands of people with your beautiful letter.

Love,
Sheree

Our natural remedy for hair loss has successfully reversed advanced hair loss in women, and moderate cases in men. We have before and after pictures and stories linked throughout the website for your review.
Our Natural Remedy for Hair Loss
Has a Proven Track Record
From Coaching Client Noah.
"After I read your email, I went to the bathroom and checked my hairline again just to make sure I wasn't fooling myself, and I was pleasantly surprised.  I pulled back the hair near my temples and I could see all of these short, small little hairs poking out.  It looked much better than I expected or remembered." 

Read Noah's full story here
From a coaching client.

"I honestly wasn't expecting results very early, but I have definitely noticed a decrease in shedding and I am fairly certain that there are new hairs growing that weren't there before. (Sometimes, I don't want to believe my eyes, because it seems so soon. But there they are - a lot of little, tiny hairs:) " 

Read full story here.
Read Main Hair Loss Diet Page First

If this is a landing page for you, please read our main hair loss diet page first. You'll have a much deeper understanding and appreciation for the items listed on this page.

Please read our hair regrowth science page to understand the concept of the hair loss diet.


Take Your Time to Learn the Diet


Our Hair Loss Diet Academy is a school.  You cannot rush through this natural remedy for hair loss. You have the rest of your life to master the diet and regrow your hair. The average student stays with us for two years.  Once you're done with your training, you're free. There are no recurring fees or subscriptions!
Take a Tour Through Our Hair Loss Diet Success Stories


We've proven it over and over again.  We have success story after success story of hair recovery. Take your time and read through the success stories, and then come back to this page.  


Read our hair regrowth success stories page.
Read Nat's story of hair recovery after 14 years.

Read Lara's story of hair recovery after 25 years.

Read Brian's story of hair regrowth.


From Lara who recovered her hair after 25 years.

"Within the first month of this diet, I started seeing little hair in my middle part, where there was nothing before.  I was ecstatic!"

Read Lara's full story here. 

| | |
| --- | --- |
| Lara's before picture | Lara's after picture |

Please note:   Our natural remedy for hair loss can take several months to several years to reverse advanced hair loss.  Some of the participants on this page are still in progress.

We Teach Theory on Every Page
of The Healthy Diet Paradise


When you're done with your video coach training, make a food list and come back to The Healthy Diet Paradise.  Use our recipes and learn to cook the foods that will stimulate luxuriously thick hair regrowth. Take advantage of our YouTube channel to learn how to cook.
Every single recipe page and video on The Healthy Diet Paradise is dedicated to hair regrowth and passes our guidelines.  It's the only program in the world of its kind. Take advantage of our depth of experience.

Please Note:   The Hair Loss Diet Interactive Video Coach is an MP4 movie file that downloads onto your smart phone, computer, Android, ipad, or iphone.  The MP4 can also be downloaded and played on your favorite streaming device.  

Journey Through the

Hair Loss Diet



The Video Coach Will Teach You:
How to apply the glycemic index.
How to properly combine foods.

The science of wheat gluten.
The science of sugar.
How to manage withdrawals.
Juicing theory.
Identifying processed food.
Vegetarian/vegan special needs
How to eat at restaurants.
How to safely cheat without losing your hair
How to apply the concepts in the real world.
Do you live in India, France, Africa or Rome?  Use this natural remedy for hair loss anywhere in the world.  Simply take the food concepts and apply it to your regional diet.


Self-Trained Nutritionist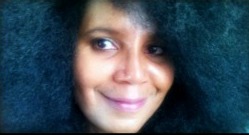 My name is Sheree Gilkey, and I run The Healthy Diet Paradise's hair loss diet academy.  After experiencing the trauma of hair loss, I became determined to find a natural solution.  

I spent years studying the science of diet-related hair loss.  I used this magnificent science to strategically reverse my own hair loss. Everything I've learned is carefully outlined in The Hair Loss Diet Interactive Video Coach.

Benefits of The Hair Loss Diet Interactive Video Coach
Don't understand a concept?  Simply click pause, forward or rewind.
The Video Coach

MP4 download

 is yours for life.    
Learn our natural remedy for hair loss at your leisure.
Eliminates confusion through visual medium.
Contains detailed training.  

Instant download after ordering
Take a journey through the hair loss diet and learn
how powerfully your diet impacts thick, natural hair regrowth. 
The Hair Loss Diet Interactive Video Coach & free 25-page Study Guide will be downloaded together with your purchase.
For deaf and hard of hearing, please use contact us form for SRT file.
| | |
| --- | --- |
| 90-Minute Video Coach | Free 25-Page Study Guide |
$29.99
Click View Cart Button Below to Order 



100% Money Back Guarantee Within 30 Days if 
You're Not Fully Satisfied.  No Questions Asked!




Trouble with your downloads?  Use the Contact Us form below

Additional Supplemental Options
Order The Hair Loss Diet Blueprint & Navigation Guide, and The Hair Loss Diet Quick-List.  These powerful guides will give you a ton of information on how to stop and reverse hair loss.  Click here to learn more.