Gluten Free Healthy Diet Snacks to Get You Through the Day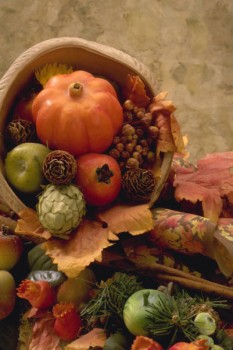 Listed below are healthy diet snacks that are gluten free, low glycemic and pass our test as whole foods.  Hunger is counterproductive.  Eat these wonderful snacks in between meals to keep hunger at bay.

I've listed foods here that will stop nagging hunger pangs until your next healthy meal.  The foods we've listed below cover a wide variety of tastes.  Every single one of the foods listed here are gluten free and low glycemic.  You can pick and choose according to your own personal tastes.

Bananas are a bit higher on the glycemic index.  Bananas are listed at 60 on the Montignac glycemic index chart.  You can combine bananas with fat or protein to bring the GI down to about 45 or 50. 
This list of healthy foods is for our hair loss diet visitors, our gluten free visitors, and for anyone else looking to control their weight. These foods are safe for diabetics and people following a gluten free diet.


List of Gluten Free Healthy Diet Snacks
Organic mozzarella stick cheese 
A handful of walnuts, cashews or almonds
Two or three Brazil nuts (thyroid)

Dried seaweed (iodine)
Sugar free yogurt  (Fage) with added cherries and walnuts

Cottage cheese mixed with mandarin oranges and almond slivers
Three slices of deli turkey wrapped with provolone cheese
One cup of cut up honeydew melon, cantaloupe or watermelon
One banana
One bagged pickle (no sugar)
A shake made with unsweetened yogurt, bananas, lemon juice, blueberries and milk
Brown rice, black beans & cheese
One packet of salmon or tuna
One tin of sardines
1/2 avocado with deli turkey slice and tomato
10 baby carrots dipped in full fat blue cheese dressing

1/2 grapefruit
One pomegranate
Apple slices dipped in sugar free peanut butter
Handful of black grapes and sunflower seeds

Two squares of dark chocolate 70 percent cacao or higher
Oven roasted paleo bread with grilled cheese
Celery, broccoli or cauliflower dipped in hummus

Two boiled eggs
*You can make quesadillas with brown rice flour tortillas.
Quesadillas can be eaten for breakfast, lunch, or as a snack to quell hunger pangs.  However, brown rice flour is high glycemic.  When you add cheese and butter, it dramatically lowers the GI.  If you decide to eat quesadillas, make sure you're combining it with fiber and protein to lower the GI.


The health and diet information at The Healthy Diet Paradise has not been evaluated by the Food and Drug Administration, and is for basic information purposes only. If you have any medical issues or concerns, please contact your health care provider.
© Copyright 2011 - 2020





Sheree Gilkey is a participant in the Amazon Services LLC Associates Program, an affiliate advertising program designed to provide a means for sites to earn advertising fees by advertising and linking to amazon.com