Golden Brown Salmon Patties Recipe With Easy Step by Step Instructions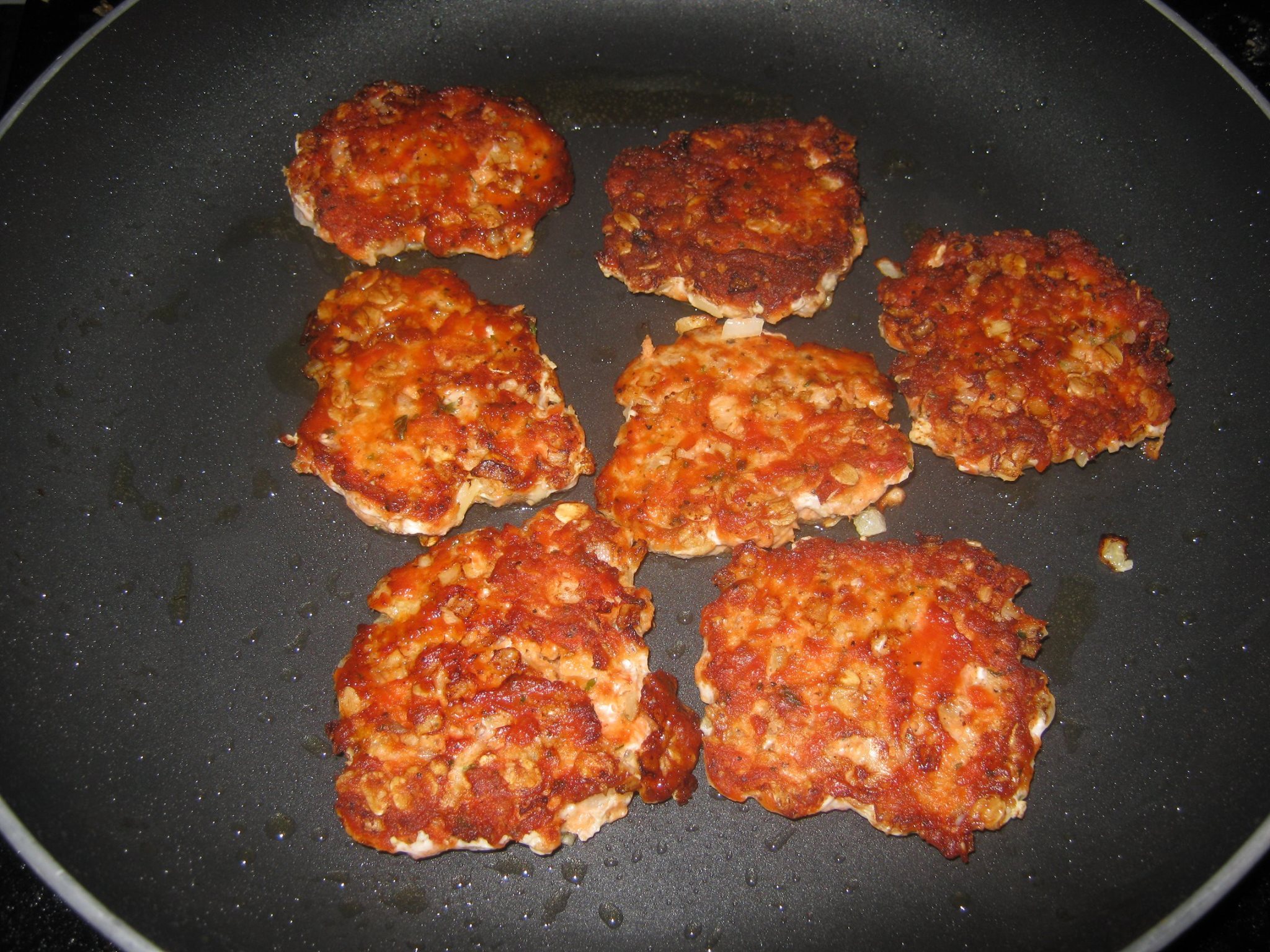 This salmon patties recipe is so easy, your children can make it. Delicious doesn't come close to describing how good they are. Not only are these beautiful patties scrumptious, they're incredibly good for you.  

The Healthy Diet Paradise promotes the use of wild-caught salmon, and we want to give you a variety of recipes.  This recipe over delivers in taste, and is uncompromising in quality. 

This recipe is made with wild-caught sockeye salmon, diced onions, egg whites and fresh garlic.  Look at the gorgeous golden brown color in the picture above. This recipe tastes every bit as good as it looks.

Salmon patties go with just about anything.  Use your own ideas, or combine these patties with brown rice, kale, black beans or leeks.  
The total prep time is about 15 minutes, and then cooking takes about another five minutes. 


Ingredients for Golden Brown Salmon Patties Recipe


One medium sized pre-cooked sockeye salmon steak
2 egg whites
2 tbs old fashioned oatmeal
1/4 cup diced onion
1/2 tsp salt
3 cloves crushed garlic
1/2 tsp parsley flakes
1/2 tsp course ground black pepper
2 tsp olive oil for frying

Watch The Healthy Diet Paradise's video for easy step by step instructions.

Note:  You can use canned wild-caught salmon.  We just used fresh because that's what we had on hand.

Bonus:  This recipe is wheat free because we use old fashioned oats instead of white flour.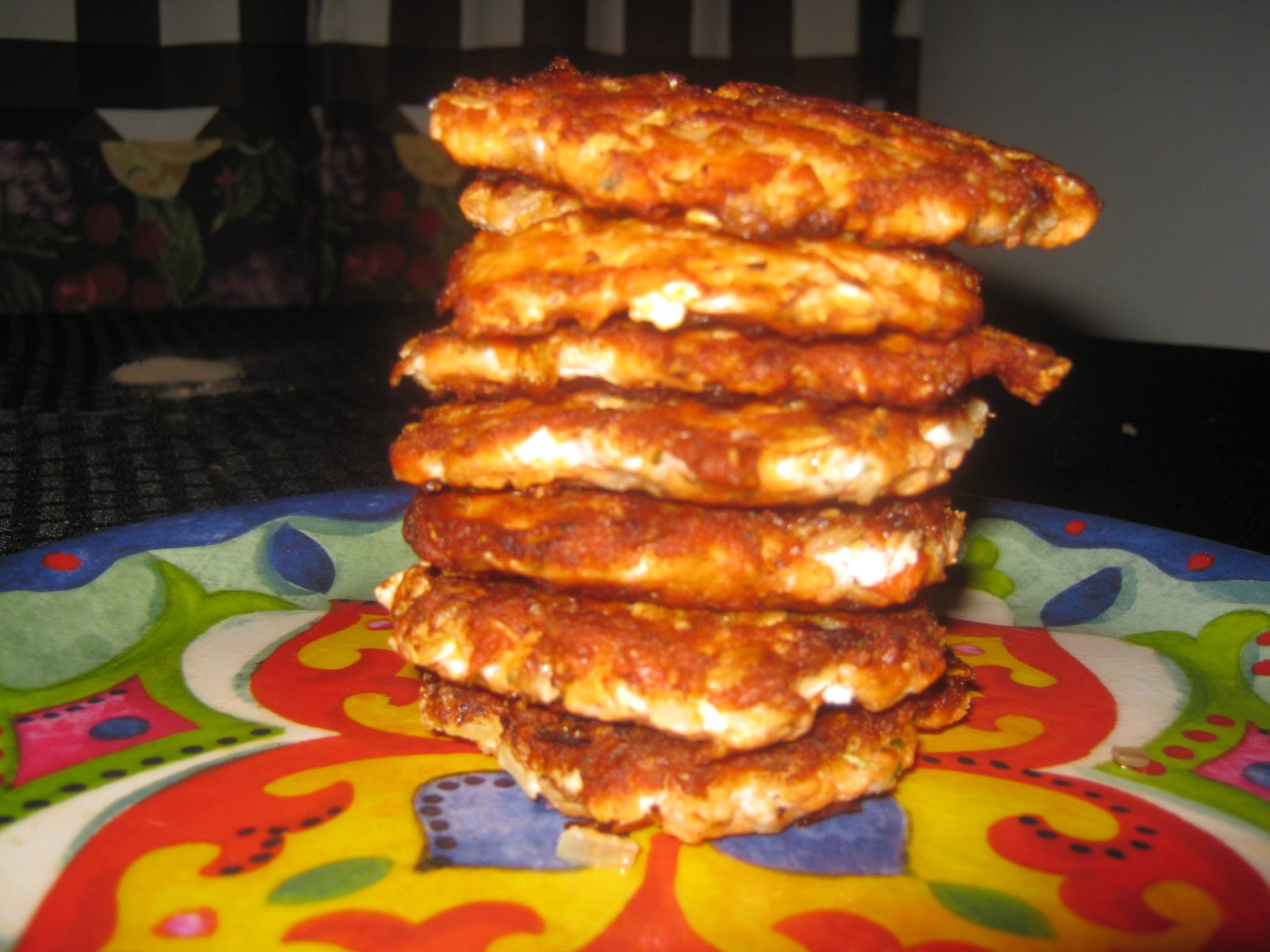 Directions for the Salmon Patties Recipe

Pre-Cooking Instructions:
Separate the white from two eggs and set it to the side.  Save the yolks for scrambled eggs the next day. 

Chop the onion as finely as possible.  Finely chopped onions will create a more uniform looking patty.

Make absolutely sure you're using old fashioned oats.  Quick oats are high glycemic, and we avoid it for many reasons.

You can increase or decrease the amount of olive oil you're using. You can also use coconut oil or avocado oil for frying.


Preparation:


Thoroughly flake the salmon steak in a bowl.  


In another bowl, add the egg whites, oatmeal, diced onion, crushed garlic, parsley, salt and pepper.  Mix thoroughly.  


Add flaked salmon into the  mixture and mix it until it's creamy.


Shape the mixture into several patties. 


Pre-heat the olive oil in a pan over medium heat.
 
Place the salmon patties into pre-heated oiled pan and cook for three to five minutes on each side, or until golden brown.

I'll bet you can't wait to sink your teeth into these gorgeous patties.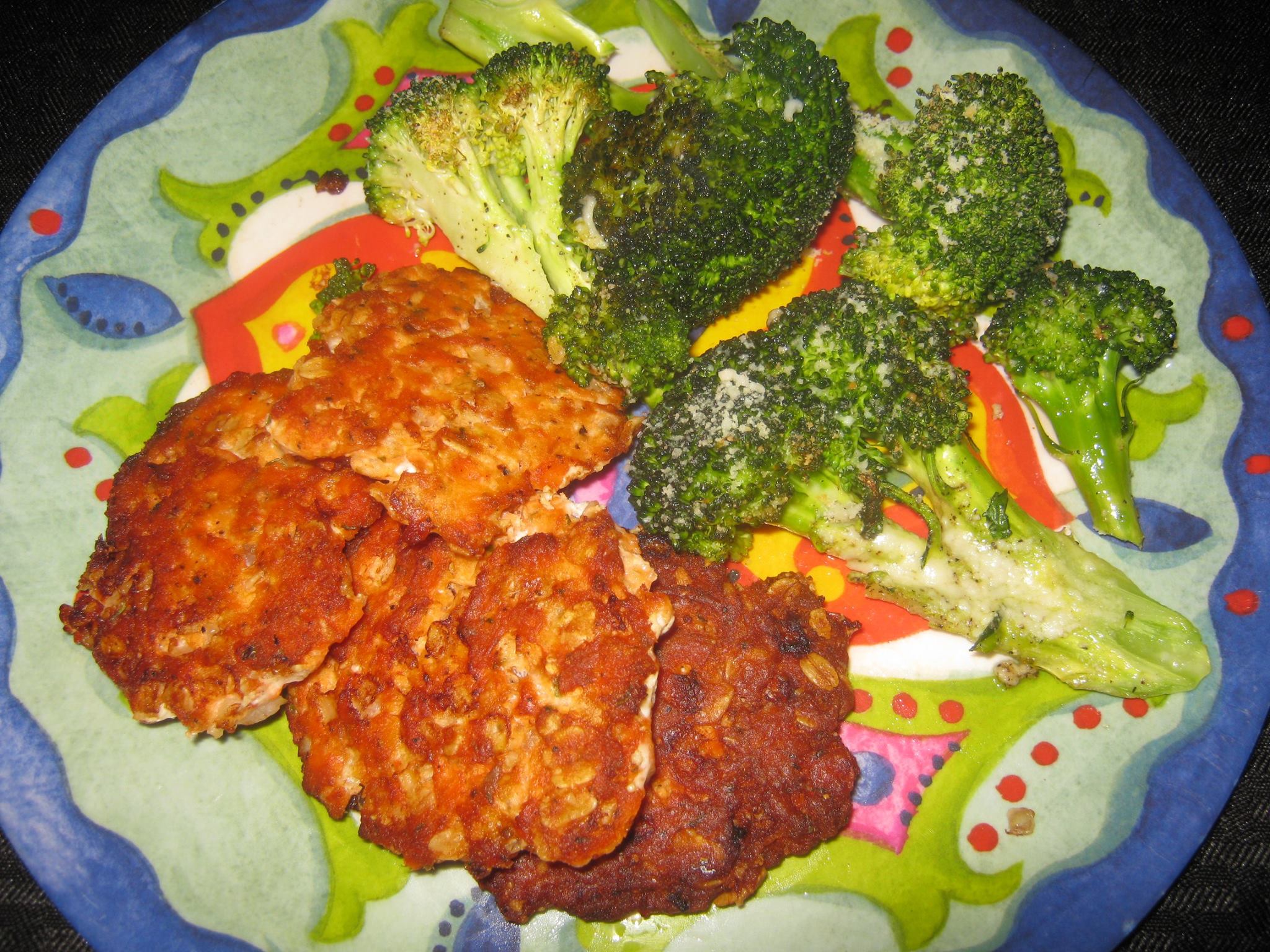 Watch our video about why we order exclusively from Vital Choice Seafood 

Salmon contains very powerful antioxidants and is rich in nutrients. Click here for lots more salmon nutrition information.



The health and diet information at The Healthy Diet Paradise has not been evaluated by the Food and Drug Administration, and is for basic information purposes only. If you have any medical issues or concerns, please contact your health care provider.
© Copyright 2011 - 2020





Sheree Gilkey is a participant in the Amazon Services LLC Associates Program, an affiliate advertising program designed to provide a means for sites to earn advertising fees by advertising and linking to amazon.com