Why We Buy Seafood Online With Vital Choice Delivery Service

The news about GMO salmon sent us scrambling to find an easy way to buy seafood online. After looking for several months, we learned about Vital Choice Wild Seafood & Organics.  
At The Healthy Diet Paradise, we highly recommend healthy sea foods for our hair loss diet visitors.  We heavily promote salmon for thick, heavy hair growth.  And we use Vital Choice Wild Seafood & Organics exclusively.   We're going to take you step by step through what to expect after ordering from this unique, home delivery seafood company.

The first thing that impressed me about Vital Choice is the fact that they're endorsed by top nutritional scientists Dr. Nicholas Perricone and  Dr. Andrew Weil.  If Vital Choice is good enough for these two brilliant nutritional experts, it's good enough for us, too.  So we decided to give it a go.  Below, you will learn what happens when you order seafood online through Vital Choice.  I give a detailed Vital Choice review firsthand.
Read what health and nutrition experts say about Vital Choice
Vital Choice Wild Seafood & Organics Does Not Sell GMO Frankenfish

I'm certain you guys have heard about the new genetically engineered salmon.  The Healthy Diet Paradise has a strong opposition to the use of GMO fish.  And since the FDA approved GMO salmon without labeling it, you don't know what you're eating, and that's scary.  When you buy seafood online from Vital Choice, it takes the hassle out of finding safe seafood from stores.  

Vital Choice makes a commitment to sell only wild-caught, non GMO salmon and seafood.  The salmon from Vital Choice does not have access to the GMO salmon that is force-fed and grown in farms.  In addition, the fish from Vital Choice is tested for radiation once a year to ensure purity. Vital Choice also uses sustainable fishing methods to ensure the long-term environmental safety of fish and other sea life.

Many U.S. stores sell seafood that is processed outside of the U.S.  The fish and seafood products at  Vital Choice are locally processed within the U.S. or British Columbia.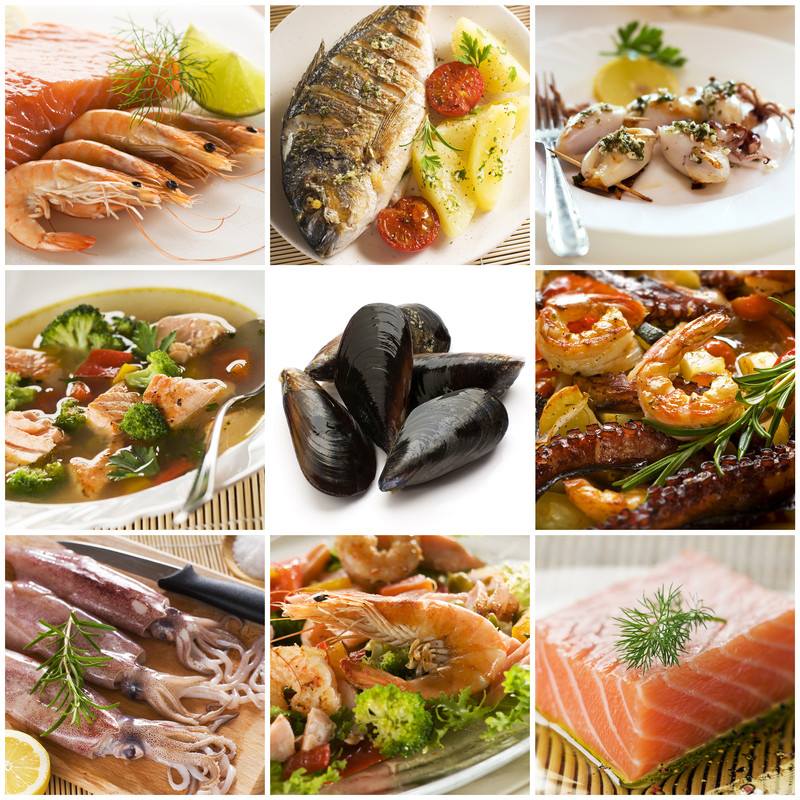 Buy Seafood Online For Delivery
Straight to Your Door
I was home when this shipment was delivered, and I took it directly inside.  As you can see, the box is closed and insulated.  When you open it, it has a big block of smoky, dry ice.  The fish is super fresh because it's flash frozen and vacuum sealed.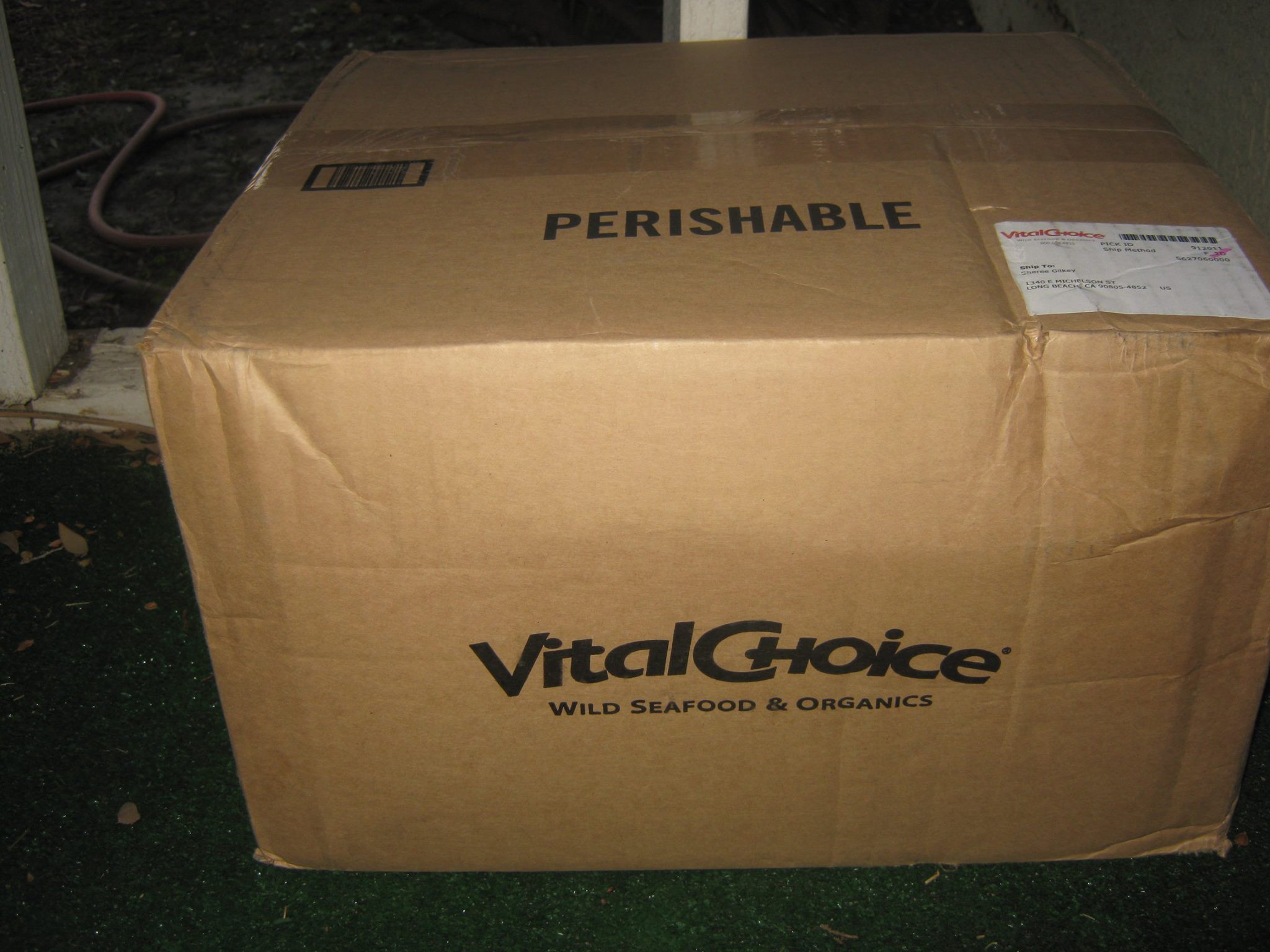 Below is How the Seafood is Presented
Below is how the box looks after you open it.
The way the halibut is wrapped looks like tiny little christmas presents.  It looks so professional. 

The boxes of fresh salmon and halibut fit neatly into our freezer!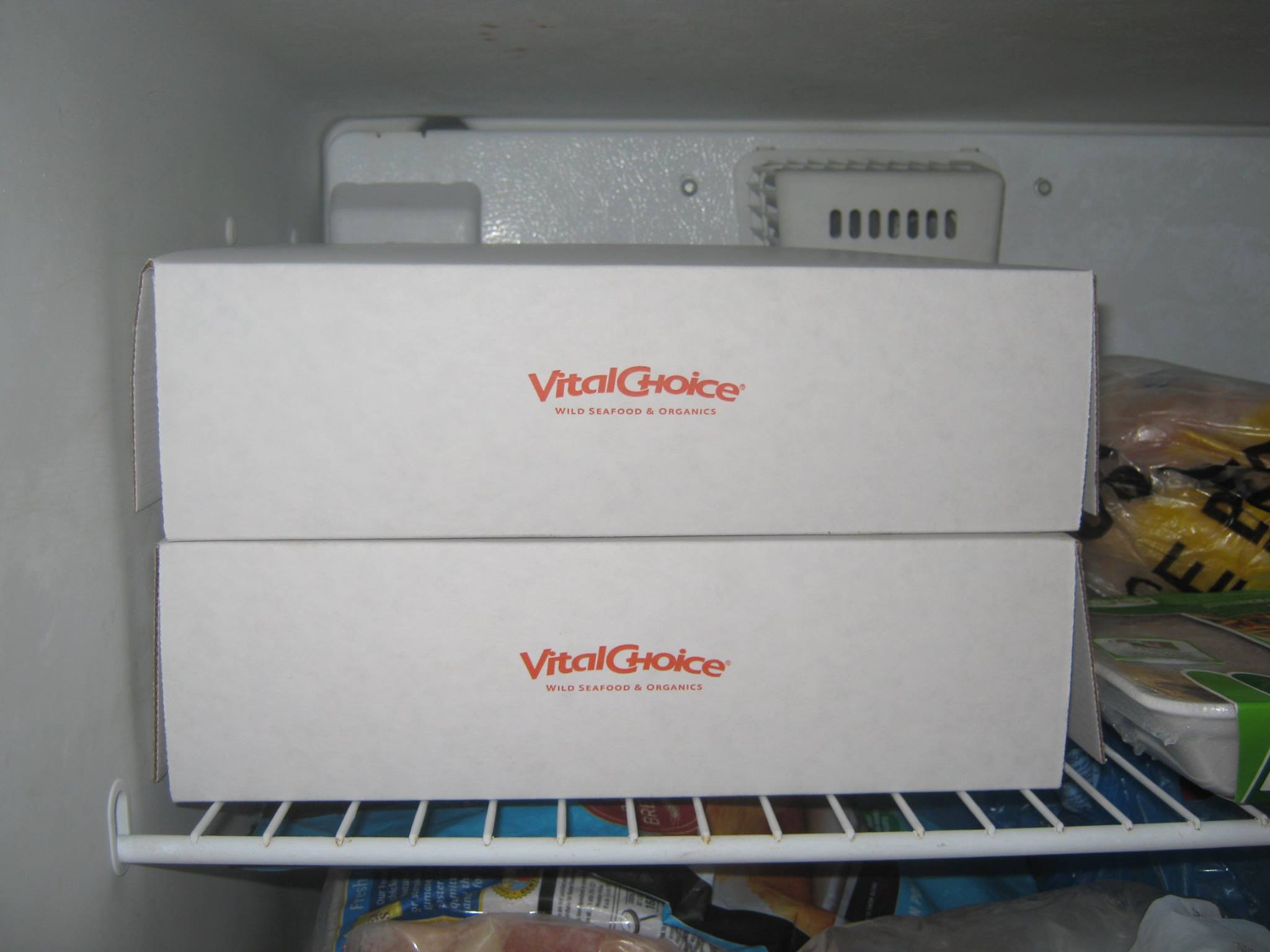 Vital Choice has professional telephone consultants available 24 hours a day.  When I got my last order, they accidentally sent halibut instead of salmon.   I  called customer service, and they immediately said to keep the halibut with their compliments, and they sent the salmon at no charge.  I was extremely impressed with the way they handled their mistake.  I tried the halibut, and I love it.  It reminds me of mahi-mahi.  Halibut will be part of my next order from Vital Choice, because I'm a new fan of this tender, flaky, white fish.

Below is the response letter I got from Kristen, a service representative.  As you can see, she said to keep the fish with their compliments!

Click the link below to order Vital Choice Seafood.
Click here to order
Vital Choice
Promo Codes and Free Shipping Over $100
As you can see by the coupon code, I saved $13.80 on this order.  If your order is over $100, shipping is free.  So I will always make sure my bill is well over $100 to take advantage of this money-saving feature.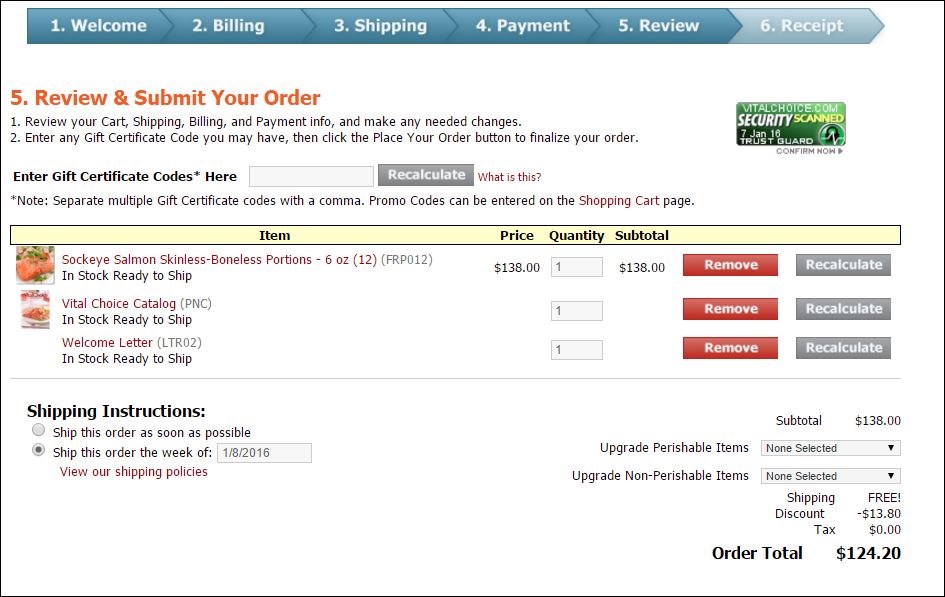 What Does Vital Choice Fish Taste Like?
I created a meal of leeks, black beans and halibut.  The halibut was incredibly tender and went down easy.  I must admit, I was a little afraid, because I thought halibut would taste like cod, and I hate cod!   Halibut reminds me more of mahi-mahi, and it doesn't taste fishy at all.  Also, I reheated the leftover halibut a few days later, and it was excellent.



My Final Opinion & Review of Vital Choice
Some people would say, well, they made a mistake on your order, so don't order from them again.  In my opinion, the way they handled this mistake was wonderful.  I got two boxes of fish for the price of one!  I was excited.  Nobody's perfect, and I believe their service is impeccable.

I've talked to their service representatives on numerous occasions.  They are calm, receptive, and they take their time talking to you if you have questions.
I used to buy my salmon and other seafood from Costco wholesale.  I am now a permanent customer of Vital Choice.  When you buy seafood online from Vital Choice, you have the convenience of front door delivery, and a wide selection of healthy, safe seafood.  And with the huge amount of seafood that we eat, that's saying a lot.  

Click the link below to order Vital Choice Salmon & Seafood.
Click here to order
Vital Choice